THE PETER DOYLE WEBSITE
GALLERY
Family Album
Many Happy Returns!
Peter's Mum, Jean Doyle
with her one day old great grandson
on the anniversary of Peter's and
his Dad's birthdays, 28th July, 2005
A proud Great Grandma pictured with both her great grandsons:
big brother Joshua and baby Aaron.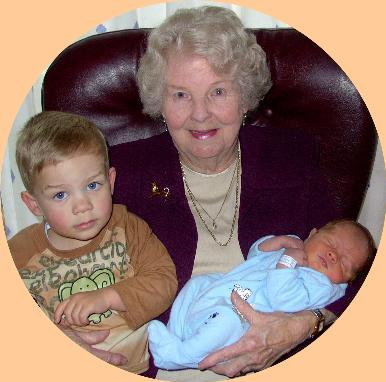 With many thanks to proud Dad Peter Rae for the photographs
and congratulations to all the family on the new arival.
Page Created August 2005
Upated 260707
Copyright © G. Taylor 2002 - 2021