The Launch Night
The evening of 29th May, 2004 saw the culmination of months of work by John Cartwright, Jane Doyle, Neil Gray and Greg Lynch on behalf of a much loved, respected and underrated artist. It was the night Peter Doyle's Rarities CD was released into the world.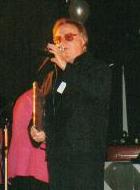 The venue was Greg Lynch's Kingston City Hall in Victoria and along with the launch of the CD, the audience were treated to live entertainment by support band Slammin' Sam De Petro & Jumpin' Jive, special guest Betty McQuade and the final performance of The Premiers
The event was a huge success, CD sales topped the hundred, and during the evening John Cartwright presented an Appreciation Award to Peter's Mum, Jean Doyle on behalf of the Elvis Presley Fan Club of Victoria, in appreciation of the decades of musical enjoyment Peter has given to his thousands of fans.
Pictured - above Greg Lynch
Below John Cartwright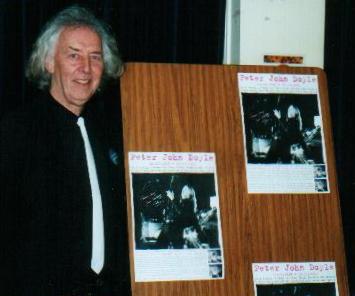 The Presentation

Jean Doyle
and
John Cartwright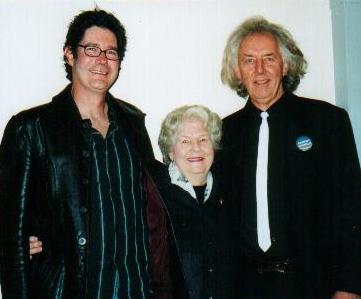 Neil Gray, Jean Doyle and John Cartwright