PETER DOYLE

1949 - 2001
- A Tribute
To most of the world, Peter Doyle is best remembered as the singer who gave the distinctive edge to the songs of the New Seekers in the early seventies. Peter shared the lead on hits such as Beg, Steal or Borrow, Circles and Pinball Wizard/See Me Feel Me as well as singing the refrain For Peace Throughout the Land on the Coke ad turned monster hit I'd Like To Teach The World To Sing.
Those who played the flip sides of the New Seekers singles or listened to their LPs discovered Peter's true versatility in his singing and his song-writing talents. He was equally at home with gentle ballads such as his own I Can Say You're Beautiful or the sheer poetic And So In Life as he was with his rousing versions of Reap What You Sow and Blowin' in the Wind.
When Peter sang he performed with so much feeling he seemed to give a part of himself away with every note, and every song was a gift of passion and vibrancy to the listener.
Although Peter's singing and song writing were well showcased in the group, it is only in the Live at the Royal Albert Hall recording that his abilities on the guitar had an airing and yet numbers such as Beautiful People, Streets of London and the Nickel Song performed live are enough to show that Peter's talent and versatility extended to his musicianship.
Yet the New Seekers barely took up three and a half years of Peter's long career in the music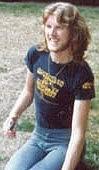 business. He started performing at the age of 10 as a member of Swallows Juniors on Australian TV after winning the talent contest on the same show. By the age of 14 Peter was entertaining Sunday afternoon audiences at Melbourne's Festival Hall and at 16 he had his own record contract and scored 4 top 40 hits. He released a total of 8 singles and an album, but then, his solo career waned and he joined the Virgil Brothers where he found renewed success.
The trio's first single, Temptation 'Bout to Get Me, won tremendous acclaim in Australia and led to the group following the familiar trail of Australian musicians of the time, over to Britain. Sadly, the Virgil Brothers failed to make their mark in the UK and after the release of a 3rd single, Peter left the group.
It was after this that Peter joined the New Seekers and was on the road to the massive and heady success achieved by this world renowned group.
By 1973 however, Peter was ready for pastures new and left to pursue a solo career once more.
In 1976 he released a cover of the Easybeats' Friday on my Mind. This was a mind-blowing version of the song, yet it failed to gain the air-play it deserved. His next single Skin Deep suffered the same fate and although an absolute showcase of Peter's versatility as songwriter,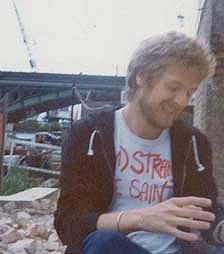 singer and musician, his LP entitled Skin Deep, released in 1977, also went without the recognition it deserved.

In 1980 Peter released two further singles again largely ignored by the radio DJs. Peter wrote the B side of the first and both sides of the second release and with the former, Wake Up With Me, in particular, he proved that although he had begun to perform before the 1960's had woken up, he was still writing and performing music contemporary with the 1980's!

In 1981 Peter returned to his native Australia, but following a short spell with Standing Room Only he moved on to Miami to join Ricky Hitchcock, in Regis. They produced an album which was not released. Whilst still in Miami Peter married Jane whom he had first met in 1977 and they returned to London for a while before settling in Australia.

Peter continued to perform whilst he and Jane built up their boarding kennel business, bred top show dogs and tended their vineyard.

In the late 1990's Peter was still performing, back now with the Virgil Brothers and singing his hits from the 60's until he was tragically struck down by throat cancer.

Sadly, Peter had to have his voice-box removed and in spite of this and radiotherapy the cancer returned and Peter died on 13th October, 2001.

For those close to Peter and his fans, his sensitivity and his passion will never be forgotten and his music will live on.