Gigs 2005:
January 29th - Warners: Cricket St. Thomas, Somerset
March 6th - Butlins: Skegness
April 11th - Butlins: Skegness
May 7th - Warners: Alvaston Hall, Nantwich
October 15th - Warners: Gunton Hall
October 29th - Warners: Cricket St. Thomas, Somerset
December 20th - Warners: Nidd Hall
Click on picture for Nic's 2005 biography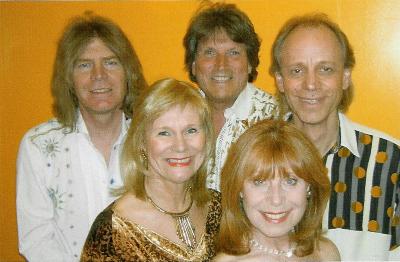 L-R back: Mark Hankins, Mick Flinn, Paul Layton
L-R front: Francine Rees, Donna Jones

copyright © Nic Culverwell 2005
Recent Releases: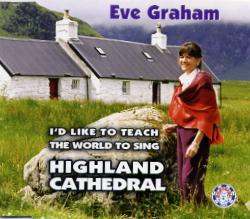 The Mountains - Welcome Me Home
Scotdisc CDITV 721 - CD album
Scotdisc DVDITV 721 - DVD
Scotdisc VITV 721 - Video
Scotdisc DVCDITV726 - DVD & CD set
First Released: 10th October, 2005
Tracks:
I'd Like to Teach The World To Sing
The Mountains
Highland Cathedral
The Nickel Song
The Carnival Is Over
What Have They Done
To My Song, Ma
Glencoe
Circles
The Hungry Years
Beg Steal or Borrow
It's Been Too Long
Just An Old FashionedLove Song
The Skye Boat Song
Never Ending Song of Love
Beautiful People
Don't Say
Additionally on the DVD:
Mary Of Argyle
Highland Cathedral
CD Single
Scotdisc CDITV 4S722
Released: 5th September, 2005
Featuring: Highland Cathedral,
I'd Like to Teach the World to Sing and The Mountains

Produced by David Mackay whose many credits include former Musical Director and Record Producer for the Virgil Brothers and New Seekers. David was also the executive producer for Peter's album Skin Deep and he has worked with various New Seekers over the years.
A Review From
The Limelight Theatre Aylesbury
for Mutton Productions
Saturday, 23rd April, 2005
Aside from her role as a New Seeker, Donna also appears as a comedienne alongside Jean Heard and Julia Munroe with their revue: "Mutton".
Take 3 girls of a 'particular age ', an empty stage and a handful of props , shake them around a bit and you come up with a unique and fascinating insight of life for woman once that mid life crisis and all that it brings has hit !! After a very successful season at the Edinburgh Fringe Festival last year the girls have taken their revue on the road and are playing to packed houses where they are 'ironically ' leaving audiences peeing them selves with laughter. Donna Flinn, Jean Heard and Julia Munroe show the trials and tribulations of the menopausal years,appealing to woman of all ages and the men who have to live with them! Simply by 'living out ' standard daily routines, the going up stairs and not knowing why syndrome, the sketches strike a chord in everyone brave enough to go and 'watch themselves ' but laugh at 'others ' misfortunes!! Without vulgarity, just clever true humour all of these sketches are instantly recognisable or display what we all have ' to look forward to ' !! A clear demonstration that talented performers can hold an audience without gimmickry, just by showing that we all have these ' delights ' in life. No wonder that they are receiving interest from TV and continue playing to packed houses where ever they play. The audience at the Limelight Theatre were left wanting more.
- Nic Culverwell - Mgnt.