Songbook 1970 - 74
Universal 9832012
Released 20th February, 2006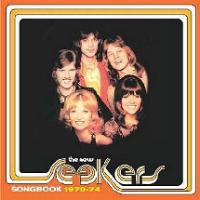 A double album compilation with original recordings from both
Peter Doyle's and Peter Oliver's time with the group.
We'd Like To Teach The World To Sing
Collectors Choice Music CCM-405-2
Released 11th October, 2003
The only CD so far to be a reproduction of an original New Seekers album.
This is the US & Canada version of the We'd Like to Teach the World to Sing
album produced by Elektra.
BR Music BX 546-2
Released 28th July, 2003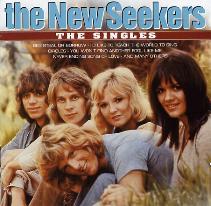 Providing the first release on to CD for some tracks,
this is a complete listing of singles from the original line-up of the
New Seekers in 1969 until the group's break-up in 1974.
Beg, Steal or Borrow
Rotation 549 724-2
Released 26th February 2001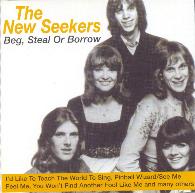 Previously released as The Very Best of the New Seekers
and the World of the New Seekers.
Sentimental Seventies
The Best of the New Seekers
Newsound 2000 Ltd. NST039
Released 2000
*studio version with Peter Oliver
Two of the songs were wrongly titled on this complilation, Brand New Song
was actually Brand New Day and Look What They've Done to My Song, Ma
was in reality Look Look. Most of the tracks on this CD were recorded after
Peter Doyle left the New Seekers.
Greatest Hits
Mercury 565 381-2
Released 21st September 1998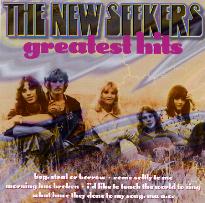 This German release included B-sides from the some of the group's singles. A number of these had been penned by group members. Amongst them are Peter Doyle's Boom Town and Cincinatti, and Paul Layton's My Sweet Louise, all of which were sung by Peter and Idaho written by Paul Layton and Marty Kristian and sung by Paul. The version of Circles used here is the live version from the Live at the Royal Albert Hall album. For You We Sing features Peter singing the lead vocals - another version featuring Marty appears on American albums.